SYNCHRONISATION SERVICES
Synchronisation (or Sync) is typically the process of music being combined with moving images such as within Film, Television, Advertising, Trailers, AI projects, Video Games etc., but can also be inclusion on Compilation Albums and in corporate Background Music Systems ("overheads"), even for songs to be "covered" by other Artistes / Bands / Acts.

Sync has seen huge growth within the music industry over recent years and promotes songwriters and their compositions rather than specific Bands / Acts.

Our Clients have had music featured on TV / Adverts / Games / Movies / Compilation Albums etc., Worldwide.
We work proactively with Media Producers, Sync Agents, Music Supervisors, A&R Departments and Programme Makers in ensuring they get exactly the right piece of music for their projects.
NOTE : If placement on a distributed Compilation Album (Themed or Otherwise) or Solo Album is secured that such placements may remain in distribution in perpetuity and are not subject to any takedowns.
There's demand for all types of musical genres!


SYNC OUTLETS

SYNC PLACEMENTS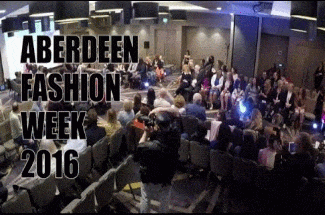 ---
SYNC PROMO - MAORI MUSIC CLIENTS ONLY
Clients can submit their music for Sync Promo to maximise opportunities available through our extensive network of Media Producers, Sync Agents, Music Supervisors and Programme Makers.

Clients may submit up to THREE individual tracks, a current SINGLE / EP / ALBUM or even their full BACK CATALOGUE for Sync Promo.

NOTE : Tracks submitted by clients for Sync Promo may be considered to be licensed for an indefinite or even perpetual period, although in the case that a client cancels their contract with Maori Music, every effort will be made to transfer administration to another publisher or to the client directly, as appropriate.

All listed composers must be clients of Maori Music and you must own the full Master Recording Rights for us to consider your music for Sync Promo.

SINGLE / TRACKS SYNC PROMO EP / ALBUM SYNC PROMO

BACK CATALOGUE SYNC PROMO
---
ARE YOU A FILM / TV / MEDIA PRODUCER?
Looking for the right music for your projects?
We have an extensive range of songs and instrumental tracks in all musical styles that are available for immediate synchronisational use on a non-exclusive basis.

FILM / TV / MEDIA PRODUCERS